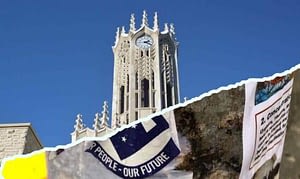 When actions speak volumes on values: UoA response to Action Zealandia Allowing Action Zealandia on University campuses is a breach of the Bill of Rights. Img Source: http://www.stuff.co.nz Share on email Share on facebook Share on twitter Share on linkedin Share on print I have spent a couple of days
Read More »
Pasifika & Higher Education
My work is centered around improving outcomes for Pasifika in higher education. This ranges from student to faculty experiences of higher education and is typically framed from a Pacific research methods and methodologies point of view.
I have had the great pleasure to work and research with an amazing number of domestic and international academics who have helped me create the work that is important to me and the further success of Pasifika communities.
Please check out my work below for more information.
Presenting has been important in establishing my career as an academic and has contributed to creating strong networks both domestically and internationally. I have been fortunate to have been a keynote speaker as well as presented my work in many conferences. 
Please check out my work below for more information.
Improving Indigenous Health & Education
I have been very fortunate to find be working on projects that tie directly to my research with my current projects ranging from my PhD on Pacific Women's experiences working in higher education in Aotearoa New Zealand to growing capacity and capability for First Nations, Inuit and Metis research in Knowledge Makers and All My Relations in Canada. 
See my CV for more information on my work
If you are interested in working with me feel free to check out my CV at the link below, or contact me if you have any queries.