Better health & education
I have been very fortunate to find be working on projects that tie directly to my research with my current projects ranging from my PhD on Pacific Women's experiences working in higher education in Aotearoa New Zealand to growing capacity and capability for First Nations, Inuit and Metis research in Knowledge Makers and All My Relations in Canada. Throughout all my projects I have been explicit about my commitment to knowledge moblisation and ensuring that our communities can access our research free of charge.
Knowledge Makers is an Indigenous student research network. The aim of Knowledge Makers is to bring Indigenous students together to practice Indigenous research that is of service to our communities.  My role in Knowledge Makers has been to develop the undergraduate program (including editing the journal & designing workshops) and to provide workshop support to the PhD program.
Since 2017 I have been the Associate Director of the All My Relations Indigenous Wellness Research Centre at Thompson Rivers University (TRU). The research centre is dedicated to building the capacity and capability of Indigenous peoples to engage in Indigenous Wellness research at a global, national and local level. The centre includes the Ombaashi network (international Indigenous health mentoring program), Knowledge Makers (an Indigenous undergraduate and graduate research network) and Tsexmin (role of traditional ceremony in wellness).
See my CV for more information on my work
If you are interested in working with me feel free to check out my CV at the link below, or contact me if you have any queries.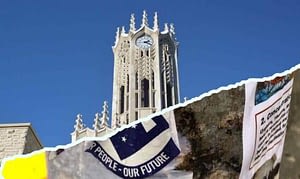 When actions speak volumes on values: UoA response to Action Zealandia Allowing Action Zealandia on University campuses is a breach of the Bill of Rights. Img Source: http://www.stuff.co.nz Share on
Read More »