Navigating the waters of post-secondary education can be daunting, stressful and anxiety causing, to say the least, and if it wasn't for the people that I had around me as mentors to guide me in the right direction I would not be where I am today.
Reciprocity, community, and support are a few values that form the cornerstones of the Pacific/ Polynesian culture. As I Pacific women I try to adhere to these values in the relationships I tend. I have benefited immensely from Pacific academics giving me their time and wisdom about how to navigate academia.
I believe it is important to give back to future generations to help them succeed not only in academia but also in life. Whether you want to have a quick chat about this week or the next five years I'm happy to be that sounding board. 
Feel free to contact me at any time if you want to have a chat!
See my CV for more information on my work
If you are interested in working with me feel free to check out my CV at the link below, or contact me if you have any queries.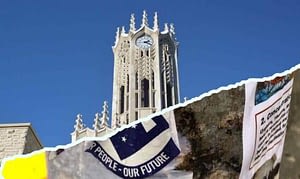 When actions speak volumes on values: UoA response to Action Zealandia Allowing Action Zealandia on University campuses is a breach of the Bill of Rights. Img Source: http://www.stuff.co.nz Share on
Read More »