Pasifika & Higher education
Improving educational outcomes
My work is centered around improving outcomes for Pasifika in higher education. This ranges from student to faculty experiences of higher education and is typically framed from a Pacific research methods and methodologies point of view.
Faculty experiences of working in higher education
Currently the work and research that I do is based around improving opportunities and experiences for Pasifika and indigenous peoples in higher education. My past and present research has looked into either student or faculty experiences within Universities and how these impact on the student and work life.
Pasifika research methodologies
I am firmly committed to using Pasifika worldviews to understand our experiences of the world. I have experience in both pan-Pacific research methodologies and specific Pacific methodologies.
Student Experiences of Higher Education
Before becoming a researcher, I worked as a professional staff member supporting Maori and Pasifika learners in the Faculty of Medical and Health Sciences and the Faculty of Arts. My Masters explored Maori and Pasifika experiences of learning within the Faculty of Arts and proposed a model for supporting Pasifika learners. I have since continued research in this space and believe that by centering student voices in our work higher education institutions can be more responsive to student needs.
See my CV for more information on my work
If you are interested in working with me feel free to check out my CV at the link below, or contact me if you have any queries.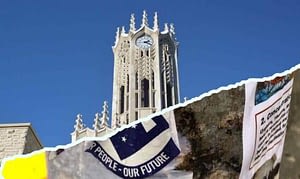 When actions speak volumes on values: UoA response to Action Zealandia Allowing Action Zealandia on University campuses is a breach of the Bill of Rights. Img Source: http://www.stuff.co.nz Share on
Read More »