My philosophy towards research
I engage in research as a way to be of service to my community. I fundamentally believe that all people have a right to reach their potential and for now I am focussed on how higher education institutions can better serve the people who work and learn within their institution. 
Primary Research Areas – Pasifika, Higher Education, Indigenous students, Indigenous Faculty, Indigenous Staff, Pacific Peoples, Aotearoa New Zealand, Canada.

Secondary Research Areas – Indigenous Research Methodologies, Pacific Research Methodologies, Indigenous Feminisms, Indigenous Relationships
From Washington DC to Auckland, NZ my keynotes, conferences & invited presentations have helped me to form strong relationships in my field. Such presentations have helped me broaden my knowledge and outlook on the world.
The world of academia is ever changing and my publications have helped me to expand and stay on top of the current research and principles that guide practice in the tertiary setting from policy and practices to everyday learning.
See my CV for more information on my work
If you are interested in working with me feel free to check out my CV at the link below, or contact me if you have any queries.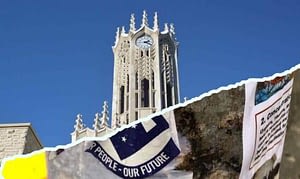 When actions speak volumes on values: UoA response to Action Zealandia Allowing Action Zealandia on University campuses is a breach of the Bill of Rights. Img Source: http://www.stuff.co.nz Share on
Read More »